All Natural Chicken
All sandwiches come with your choice of Kettle Chips, Baked Chips, Baby Carrots or an Apple. Pasta Salad, Fat-Free Vinegar Slaw, Small Soup or Salad come on the side for an extra charge. Gluten free wraps are available as a bread alternative on any sandwich or salad for an additional charge.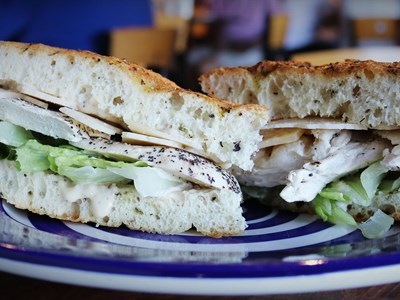 Rex's Revenge
Chicken, shaved Parmesan, lettuce, tomato, Caesar dressing on Focaccia. 
11.5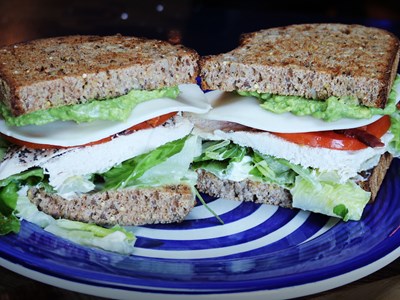 Maddy's Madness
Chicken, bacon, provolone, avocado, lettuce, tomato, mayonnaise on toasted Multigrain.
13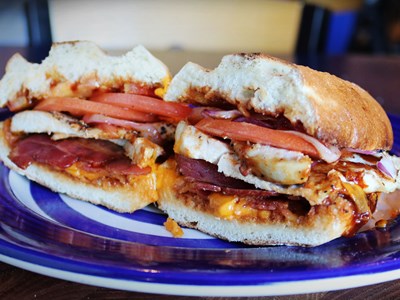 Charlie's Chicken
Chicken, bacon, sharp cheddar, tomato, red onion, barbecue sauce on a Torta roll. 
~ Served HOT ~
12.5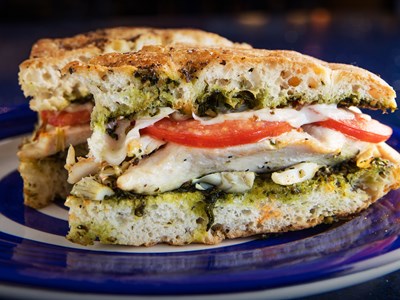 Pauly's Pesto
Chicken, provolone, basil pesto (nut-free), artichoke hearts, tomato, Italian dressing on Focaccia. 
~ Served HOT ~
13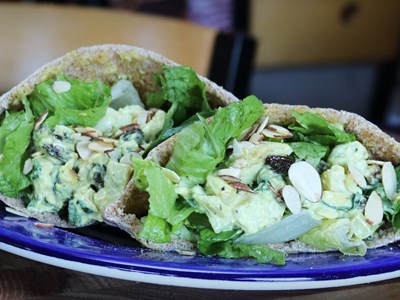 Kalid's Kurry
Curry chicken salad, toasted almonds, lettuce in a Wheat pita. 
half 7 — whole 10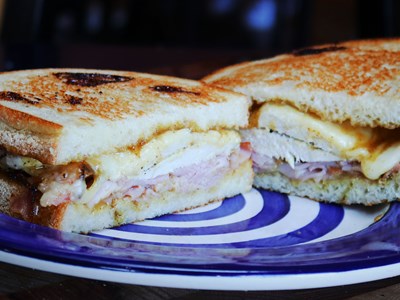 Colette's Cordon Blue
Chicken, ham, Swiss, honey mustard on White. 
~ Served HOT ~
12.5