Breakfast
Served Daily: 7:00am - 11:00am.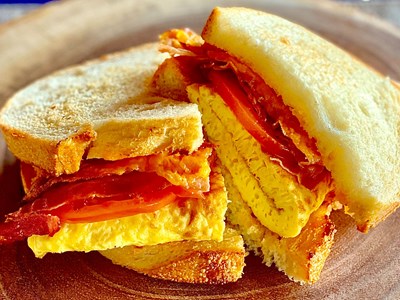 Bernie's Bacon
Bacon, cheddar, tomato on White. 
7.5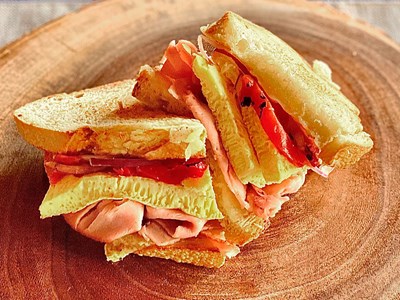 Morgan's Merger
Ham, Swiss, roasted red peppers, red onion on White.
7.5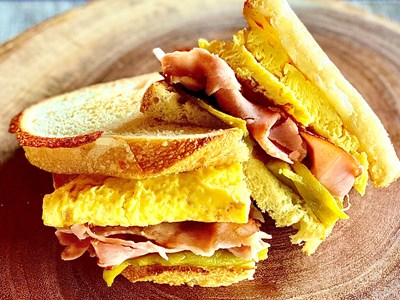 Santiago's Sonoran
Ham, provolone, green chiles on White.
7.5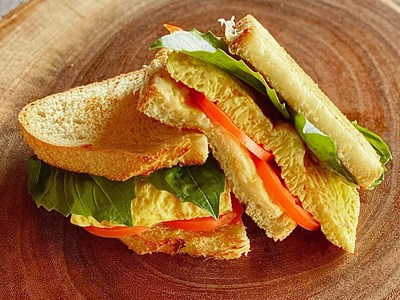 Ignacio's Italian
Tomato, fresh basil, Parmesan on White.
7.5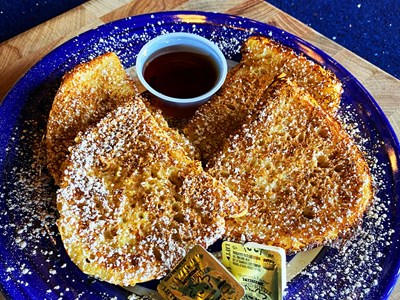 Sourdough French Toast
6.5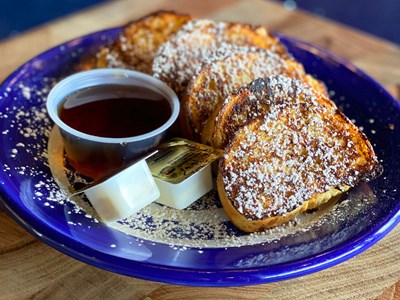 Kid's French Toast Bites
4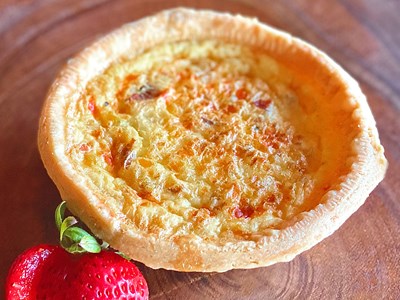 Bacon & Cheddar Quiche
4.25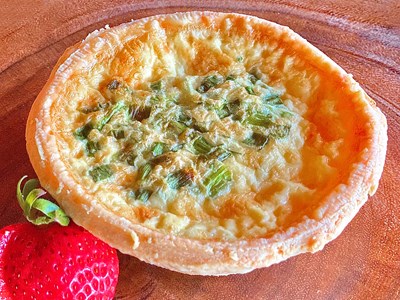 Swiss & Scallion Quiche
4.25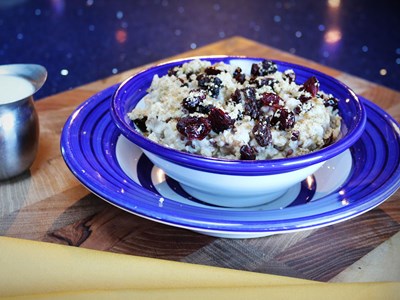 Otis's Oatmeal
Beyond Bread's unique blend of oats and grains slowly cooked each morning. Served with brown sugar & dried fruit with a side of milk. 
4.5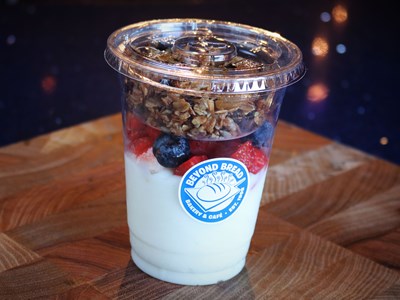 Yogurt Parfait
Low fat vanilla yogurt, strawberries, and blueberries topped with our scratch-made granola.
4.5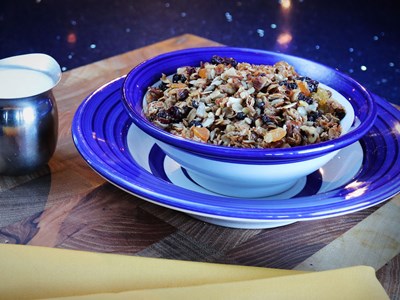 Granola with Milk
Beyond Bread's famous granola lovingly made with oats, various nuts and dried fruits, honey, sunflower seeds, vanilla and cinnamon. Comes with your choice of milk. 
4.5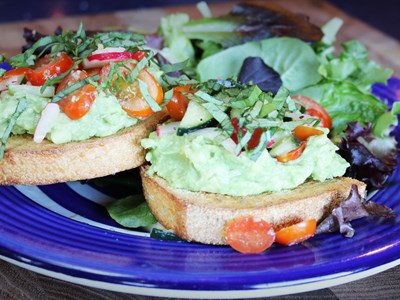 Avocado Toast
Avocado, bruschetta (tomato, cucumber & radish), fresh basil, on a slice of toasted White with Vinaigrette & mixed greens. 
Served ALL DAY!
~ Dairy & Egg Free ~
7