Online Ordering Locations
To order online, click on the 'Online Ordering' link for your desired location.
DELIVERY is available at ALL three locations. Minimum order is $15.00 with a $5 delivery fee for orders under $25 and $4 delivery fee for orders over $25.
Catering services are only available by contacting the stores directly. Separate delivery fees apply.

Phone: 520-461-1111
Daily: 7:00am - 7:00pm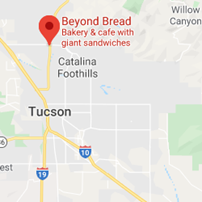 Phone: 520-322-9965
Daily: 7:00am - 7:00pm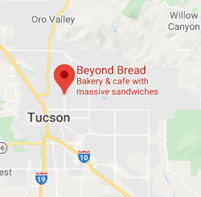 Phone: 520-747-7477
Daily: 7:00am - 7:00pm