Brian's Breakfast Bash
Served 6:30am - 10:30am weekdays and 7:00am - 11:00am weekends.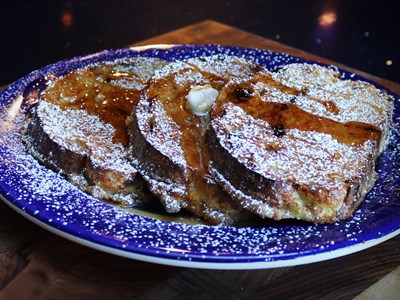 Cindy's Raisin Challah French Toast
3 pieces served with powdered sugar & syrup.
6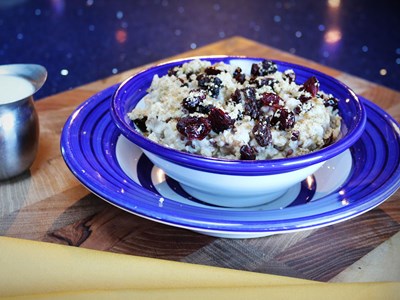 Otis's Oatmeal
Beyond Bread's unique blend of oats and grains slowly cooked each morning. Served with brown sugar & dried fruit with a side of milk. 
4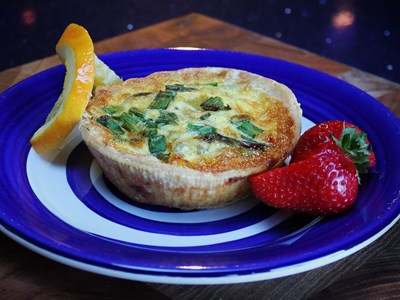 Quinn's Quiche
4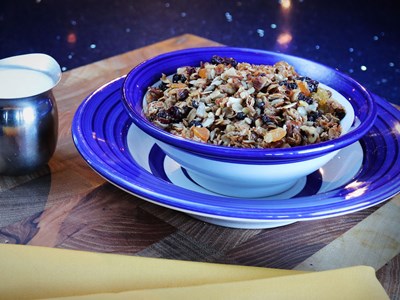 Granola with Milk
4.5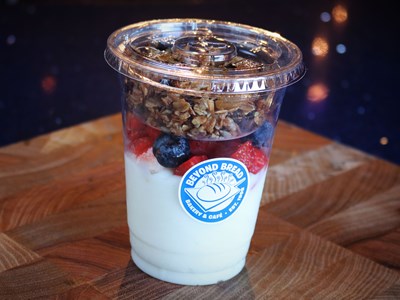 Yogurt Parfait
4.5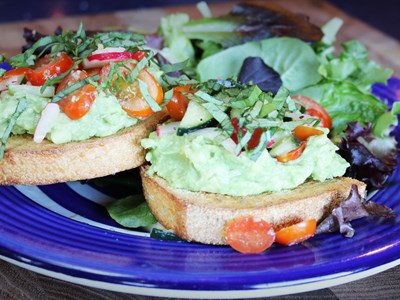 Avocado Toast
Avocado, bruschetta (tomato, cucumber & radish), fresh basil, on a slice of toasted White with Vinaigrette & mixed greens. 
Served ALL DAY!
~ Vegan ~
6.5