Veggie
All sandwiches come with your choice of Kettle Chips, Baked Chips, Baby Carrots or an Apple. Pasta Salad, Fat-Free Vinegar Slaw, Small Soup or Salad come on the side for an extra charge. Gluten free wraps are available as a bread alternative on any sandwich or salad for an additional charge.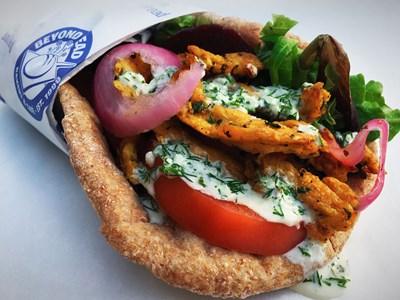 Salam's Shawarma
Plant based shawarma, beets, tomato, mixed greens, pickled onion, Cucumber Dill dressing on Wheat Pita. 
~ Dairy & Egg Free ~
10.5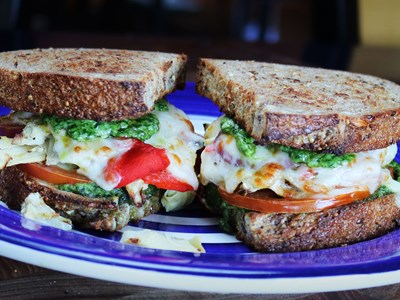 Maya's Market
Swiss, provolone, basil sunflower pesto, artichoke hearts, roasted red peppers, tomato, red onion on Multigrain. 
~ Served HOT ~
11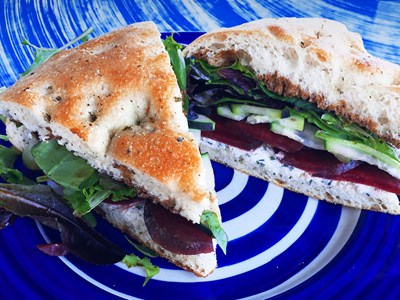 Bailey's Beet
Beets, goat cheese & herb spread, cucumbers, mixed greens, & balsamic vinaigrette dressing on our fresh-baked focaccia.
half 7 — whole 11

UNREAL Reuben
Unreal Deli® Corn'd Beef, Swiss, sauerkraut, Russian dressing on Rye. ~ Vegan Style Available!
14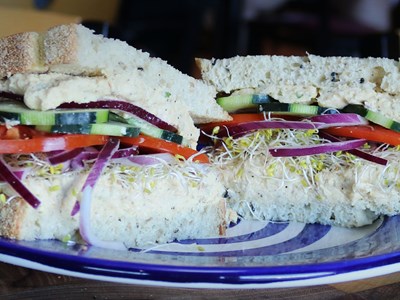 Annie's Addiction
Hummus, cucumber, sprouts, tomato, red onion on Rustic.
~ Dairy & Egg Free ~
half 7 — whole 10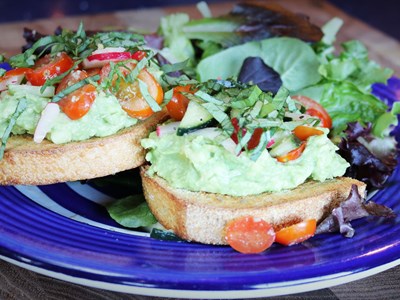 Avocado Toast
Avocado, bruschetta (tomato, cucumber, radish & seasoning), fresh basil, on a sliced of toasted White with Vinaigrette & mixed greens. 
~ Dairy & Egg Free ~
8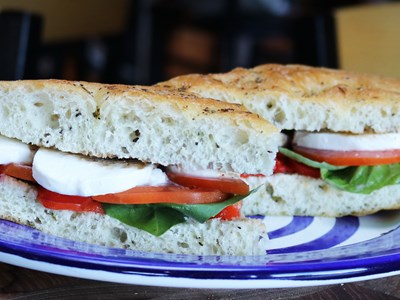 Carmela's Caprese
Fresh mozzarella, tomato, fresh basil, roasted red peppers, Vinaigrette dressing on Focaccia. 
half 7 — whole 10